Have you ever felt that you are not operating at your full potential?
I am feeling financially strapped and anxious

I am underemployed in a job or career path that does not leverage my full talent

I feel boxed-in or manipulated given the lack of control I have over my daily work and life

I often feel imposter syndrome and low self-confidence is preventing me from operating at my potential

I am feeling alone as I lack mentorship to provide feedback, accountability, and support in a safe space

I am feeling isolated and alone as I lack a strong professional network to support my career

My current work-life is compromising my well-being and relationships with people who are important to me 

I am invisible within my company or industry given that my brand, talent, and experience is not as well-known

I am stuck and unfocused without a strategic plan and support to reach my goals

I often feel depressed and anxious as my work or financial situation is compromising my well-being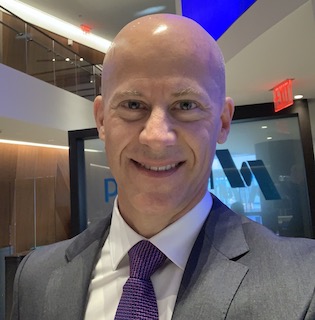 My mission is to help you reach your full career potential using a framework of principles I developed and proved while working at Microsoft. The content in this course also leverages my extensive experience as a strategist, coach, and entrepreneur.
I am inspired to help you monetize your talent, expand options, and boost well-being.
Since 2008, it's been a gift to work with people as a coach to help them accelerate change that brings out the best in them.
You can read my full bio at https://www.jamesgray.io/about/
See my LinkedIn profile for an overview of my achievements and education.
See testimonials from customers that I have worked with
Why I Created This Course
Managing a career that aligns with your purpose and vision can transform your life. Ironically, we are not taught how to do this. Nor is there a single book that can guide us on all aspects to envision and execute a career that integrates with our broader life.
I learned how to do this over the course of 20+ years managing my career and helping others do the same. This course will save you time so you do not have to solely learn through trial and error.
The course shares best practices and was modeled after workshops I led at Microsoft helping fellow colleagues to take charge of their careers and life.
The primary outcome of this course is to help you accelerate your own journey, doing work you love to increase income, expand options and boost well-being.
Course Curriculum
This course is outlined by 7 principles that are essential to strategically crafting and executing a career through the stages of your career. Within each principle, are laws that I have found effective in contributing to realizing the key idea.
Principle 1: Know Yourself
Understand who are and the life you want
Pursuing a unique career path with confidence depends on convincing ourselves first about who we are, who we want to become, and the life we wish for.
Outcome: you will realize a deeper self-awareness of who you are and what you want to experience in your career and life. This insight shapes your career strategy and is used in the principles that follow.
Principle 2: Target a Unique Opportunity
Identify your unique path and value proposition
Strategically apply your time, talent, and passion to a target where there is a market opportunity that aligns with your unique persona to create a compelling and sustainable value proposition.
Outcome: Using the insights from Principle 1, you will strategically identify a path(s) and opportunities that maximize your impact and value.
Principle 3: Plan the Journey
Envision a unique journey of a lifetime
Design and plan your career journey with an aspirational vision and phased approach to guide the realization of your work and life goals.
Outcome: You will identify tangible and practical ways to deliver your value proposition through a phased approach.
Principle 4: Learn Continuously
Master your craft through lifelong learning
Develop and deepen competencies that strengthen your value proposition while strategically adding skills in advance for when opportunity knocks.
Outcome: You will identify and commit to a portfolio of learning experiences to continuously reach higher levels of performance and impact.
Principle 5: Sell the Value
Build mindshare and market share through value
Market yourself as a product with a primary focus on the outcomes realized. Monetize your product across income streams to build market share for your brand.
Outcome: You will elevate your personal brand and increase opportunities that come your way through techniques to influence how people see you.
Principle 6: Connect Intentionally
Engage purposefully to accelerate your journey
Deepen awareness and guidance through self-reflection and intentional relationships with people who are committed to seeing you succeed.
Outcome: an emotionally self-aware person who is in control of their destiny and leverages the collective wisdom of people they have engaged in their story.
Principle 7: Decide Consciously
Optimize outcomes through strategic choice
The complexity of the one life we live is too precious to be left up to chance alone. Make rational decisions that align with your inner core and planned journey.
Outcome: better decisions that align with your purpose and accelerate your journey down the path you have carefully architected.
Frequently Asked Questions
What do I get when I enroll in the course?
You will get immediate and 24x7 unlimited access to the course lessons. Although the course is guided, you can start anywhere that suits you. Your yearly course subscription includes:
Monthly updates to content and resources
In addition to written content, you can listen to the audio version
Built-in collaboration to share your comments and benefit from my responses
Consuming course content on the go using the Teachable mobile app
Become a member of my LinkedIn network and leverage my all-star status profile to get introduced to influential people
Do you offer a refund if I don't like the course?
I am confident you will find the ideas in this course valuable to shaping your career strategy that I offer a 30-day money-back guarantee! I promise to get your money back with no hassle, guilt trip, or questions asked.
I need additional help to craft my personal career plan and support my transition. Do you offer one-on-one coaching?
Yes! See the personalized career coaching offering that provides a cost-effective and unique way to help you accelerate your journey to reach your full potential. See what previous clients had to say about working together.
I still have questions. How do I contact you?
No, worries - I love hearing from people. Send me an email at [email protected].