Many people struggle to find the unique work they love to do and reach their full potential. With a personalized career strategy and expert coaching to accelerate change, you'll thrive in a craft and journey that delivers the rewards most important to you. 
Have you ever felt that you are wasting your life?
I am feeling financially strapped and anxious

I am underemployed in a job or career path that does not leverage my full talent

I feel boxed-in or manipulated given the lack of control I have over my daily work and life

I often feel imposter syndrome and low self-confidence is preventing me from operating at my potential

I am feeling alone as I lack mentorship to provide feedback, accountability, and support in a safe space

I am feeling isolated and alone as I lack a strong professional network to support my career

My current work-life is compromising my well-being and relationships with people who are important to me 

I am invisible within my company or industry given that my brand, talent, and experience is not as well-known

I am stuck and unfocused without a plan and support to reach my goals

I often feel depressed and anxious as my work or financial situation is compromising my well-being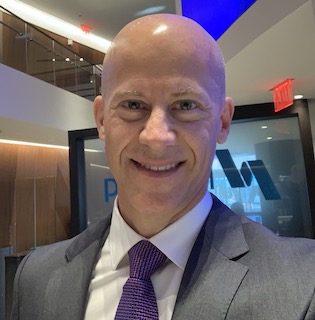 My mission is to help you reach your full career potential using a framework of principles I authored while working at Microsoft and leveraging my extensive experience as a strategist, coach, and entrepreneur.
I am inspired to help you monetize your talent, expand options, and boost well-being.
Since 2008, it's been a gift to work with people as a coach to design and guide their unique career journey.
You can read my full bio at https://www.jamesgray.io/about/.
See my LinkedIn profile for an overview of my achievements and education.
See testimonials from customers that I have worked with.
Personalized coaching: What is it and how does it work?
Life is not forever. You need a coach who is accessible and supports you when and where you need it. Traditional career coaching is old-school, and not fast enough to deliver the benefits you need to compete in today's business world. My approach to coaching uses asynchronous and synchronous interactions tailored to your unique needs and challenges.
Unlimited access to your coach: You can send a message, text, or video message to your coach when you need help. You will have a direct mobile phone number and get the support you need to guide your progress. Live video interaction is included in the Premier plan or as a paid option as needed.
Weekly Check-ins & Accountability: You will share a short video (or document) with your latest progress for the week. Your coach will review your check-in and provide feedback to shape your next week's execution.
Private Community Support: A private LinkedIn group provides another venue to ask questions, share your successes, and journey with other people who are seeking to take their work and life to the next level. Join an interactive, live video group experience for additional support (every two weeks).
Here is what you get with your coaching program
Personalized Coaching
Personalized recommendations to shape the design and execution of your plan
Time relevant answers to questions you have as you navigate your journey
Weekly check-in and accountability where you will send a progress update each Saturday (preferred) and receive coaching the next day (Sunday)
Personalized Access
Unlimited 1-on-1 asynchronous video interaction to ask questions, get answers and plan your week
Easy asynchronous collaboration via a private Slack channel, Google docs, email. Synchronous via video
Personal mobile phone number when you need a quick answer
You will not feel that you are alone on this transformational journey
Private Support Community
A private LinkedIn Group to share questions, and wins
Live bi-weekly group events to get answers in real-time and learn about a technique in the career framework.
Exclusive content not posted on my website
Career Strategy Framework
An on-demand course of the career process I proved at Microsoft
Actual examples of strategies and artifacts to actively manage your career
Collaboration inside the online course for Q&A
LinkedIn Network
Become a member of my LinkedIn network
Get personal referrals to others in my network when there is a mutual fit
Recommendations on how to improve your LinkedIn profile to earn "all-star" status
A Mutual Promise
My testimonials speak for themselves to deliver similar results for you
No longer than a 24-hr response time when you ask questions or reach out for support
With hard work, you will get to your next destination
What Are the Benefits to You?
Easy Collaboration
Our collaboration will be easy, effective, and timely as we engage using a private, secure collaboration platform with live video conferencing, chat messaging, and file sharing.
All you need is a smartphone, tablet, or computer.  
You will have my personal phone number when you need a quick answer.
A Proven Framework to Guide You
You will have access to the Career Strategy Framework online course which is a process framework of seven simple principles that are critical to managing your career. The content is updated monthly and includes written and video.
Focused Discussions
A personalized coaching experience will ensure we focus on the areas and issues that are most pressing for you. Using background information you provide prior to our session, I will be prepared to openly discuss your challenges, goals, and feedback to any specific questions where I have a point of view.
During each coaching interaction, you will receive at least one specific recommendation that addresses unblocking an obstacle you outlined or a topic you wanted help on.
Action Plan
The results of our conversations will feed into a co-authored action plan that will identify activities and deliverables that are required to move you toward your goal(s). The robustness and depth will be based on the number of sessions we work together.
You will gain more clarity and confidence with a plan that is actionable and provides evidence for small wins.
Personalized Curriculum
You will have access to expertise across a broad set of career management areas that allow you to focus and tailor the experience. Coaching can include: 
Strategically analyzing target markets where you can offer a unique value proposition.
Feedback on personal plans, transition strategies, reducing friction to your move closer to your architected path.
Serving as a listener and coach to create accountability.
Feedback and assistance designing marketing content to fuel selling your value proposition.
Outlining a professional development plan to grow key competencies.
Increasing credibility and name recognition in your company and industry.
Launching a side hustle business to increase income, options, and security.
Accountability
Experience a higher return on your time by delivering on the commitments of your personalized action plan. I will serve as your accountability partner to coach you and hold you accountable for the deliverables and dates we agreed to.
Community Membership
You become a member of a private, supportive LinkedIn Group and Slack community that I moderate for collaborative conversations to learn from others and hold yourself accountable.
This is where I share new content including challenges, tips to keep you informed.
LinkedIn Network
Your network will expand to include highly talented professionals in major tech hubs including San Francisco, Seattle, Austin, and New York City as a member of my LinkedIn network. 
This will expand your worldview, potentially open up more job opportunities and build relationships with people you may end up doing business with. I am also connected as an alumnus of the Haas School of Business and the School of Information at the University of California, Berkeley.
How To Get Started Today
APPLY - share your contact details and enroll in a personalized coaching membership.
TRANSFORM - We'll collaborate to build a plan, unblock obstacles, and transform your identity to reach the next level.
THRIVE - Feel in control of your work life to increase income, expand options, and boost well-being.
Your intake form has been submitted. Check your email for a copy of your responses. If you're accepted, you'll receive an email with a link to checkout.
Frequently Asked Questions
What are the plans and pricing?
I offer a variety of subscription plans to meet your needs. All plans have full access to the online course, coaching services, and private LinkedIn Group until the end of your subscription period.
The Standard plan is a subscription ($250/month or $2,550/year) and our interaction is completely asynchronous via a variety of channels including video, messaging, text, and documents.
The Premier plan is a subscription ($400/month or $4,100/year) and includes the features of the Standard plan plus 2 hours of live interaction each month.
You can cancel your plan at any time.
I also offer live coaching sessions for $200 per hour that can be scheduled at any time.
For students, I offer a 50% discounted rate through a special coupon.
What is included in all membership plans?
Unlimited 24x7 access to the Career Strategy Framework online course.
Personalized coaching: unique recommendations to shape the design and execution of your plan.Time relevant answers to questions you have as you navigate your journey.
Weekly accountability check-in on Saturdays and personalized coaching on Sunday that you will receive by video.
Unlimited access to your coach: You can send a voice or written message, video message to your coach when you need help. You will have a direct mobile phone number and get the support you need to guide your progress.
60-minute live bi-weekly event to get answers in real-time and learn about techniques to accelerate your journey.
A member of my LinkedIn network (ranked in the top 95% of profiles).
Access to a private LinkedIn Group that you can share wins, challenges, and gain perspective of others who are investing in their career.
How does the coaching work?
After your subscription is purchased and activated, the following describes the logistics and how the coaching logistics work.
I will send you an invite to join my LinkedIn network.
You will then receive an invitation to join the private LinkedIn Group I moderate.
You will have access to the Career Strategy Framework online course.
To initiate the coaching, you will share details about your career goals and challenges in written or short-video form. This will form the basis of my analysis to provide personalized recommendations.
Each week (e.g. Saturday) you will share a short video or document on the progress you made on the actions in your plan, share challenges or obstacles that you need help with.
Each week (e.g., Sunday), you will receive a short video from me with coaching recommendations and answers to your questions.
You will also be invited to the weekly livestream video where we explore career acceleration concepts and Q&A. Each session is recorded and will be available on-demand.
For the Standard plan, if there comes a need to meet directly one-on-one, you can purchase a one-time live coaching experience or upgrade to the Premier Plan.
For the Premium plan, members have up to 2 hours of live coaching that can be scheduled by them.
Why do I need to apply?
I want to ensure there is a strong fit between your goals and dedication and the type of driven people that I prefer to coach. This will help ensure it's a great experience for both of us.
What shall I expect after I apply?
I will review your LinkedIn profile and send you an email with a few questions within 24 hours of applying. After receiving your feedback, I will respond within 24 hours to get you enrolled assuming there is a great fit!
What type of people is a good fit for your career coaching?
As a strategy coach, I work directly with a limited number of aspiring professionals that are seeking to reach their true career potential through focus and hard work. I would be a great fit for people with the following profiles.
Engineer, Product Manager, Data Scientist, or Leader working within a high-tech organization. I have experience working in large enterprises such as Microsoft to small, entrepreneurial startups.
Solopreneurs who want to create a unique side-hustle or full-time business that provides another income stream, freedom, and power.
College Students that are seeking mentorship and coaching to select a career path, apply for internships and jobs, and grow credibility. Ideal career paths are career paths in product management, engineering, or data science.
Committed to working hard, open to feedback, and delivering on the accountabilities we align on through our coaching.
What your expectations of people seeking career coaching?
Here are a few expectations to ensure we can create value by working together collaboratively.
You adequately prepare for the coaching session that will include sending information in advance that will make our discussion productive.
You ultimately own the decisions and actions based on our engagement as you know what is best for you. I will offer suggestions and perspectives based on my extensive experience.
You have a LinkedIn profile.
Everything we talk about is private and confidential.
To realize an impact from our coaching session(s), you will need to work hard and deliver on commitments you make.
Engagements can range in intensity from a single coaching session to sessions over months for larger transformations. My experience is that professionals typically require multiple sessions to first design a career strategy, outline an action plan, and then execute upon the plans to make it a reality.
The outcomes you seek will likely take time and the progress will be commensurate with the level of effort you apply to the action plans we have designed.
Why is coaching not available for purchase?
I limit the number of people I work with to ensure I can deliver a great experience that is life-changing. Please complete the form above and send me an email to [email protected] if you want me to add you to the waitlist.
I still have questions. How do I contact you?
No, worries - I love hearing from people. Send me an email at [email protected]. You may also schedule a 30-minute informational session for us to determine if there is a mutual fit.
Apply now to save precious time reaching your full potential