Many small business owners struggle to create products that customers love or lack the technology required to power their online business. With product and technology coaching to start, scale or automate your online business, you'll have more time to focus on serving your customers and growing your business.
Are you overwhelmed by technology?
If any of these statements resonate with you, then my technology coaching / implementation service will help you accelerate your online business:
There are so many options to choose from and I am not sure what is best for me

I am not sure what is even technically possible

What technology should I be using given my product offerings and how I want to serve my customers?

What tech products are the best for solopreneurs?
I want to use technology that does not rely on paying someone continuously – self-sufficiency is important
I need cost-effective technology that does not significantly cut into my profit
I need technology that enables me to work from anywhere
I don't have time to stay up to speed on the latest tech – my focus is on serving my customers
Are you frustrated with how to monetize products customers will love?
How can I test my business idea without spending a lot of money and time upfront?

How do I design and monetize a new product category to compete on being different instead of the continuous cycle of better?

How do I differentiate my product in what appears to be a crowded space?

What is the best way to get feedback from customers and prospects on unmet needs?

I have an idea for a product or service but I am not sure how to craft a compelling offer that resonates with my target buyer

What go-to-market strategies should I use to reduce buying friction and scale product revenue?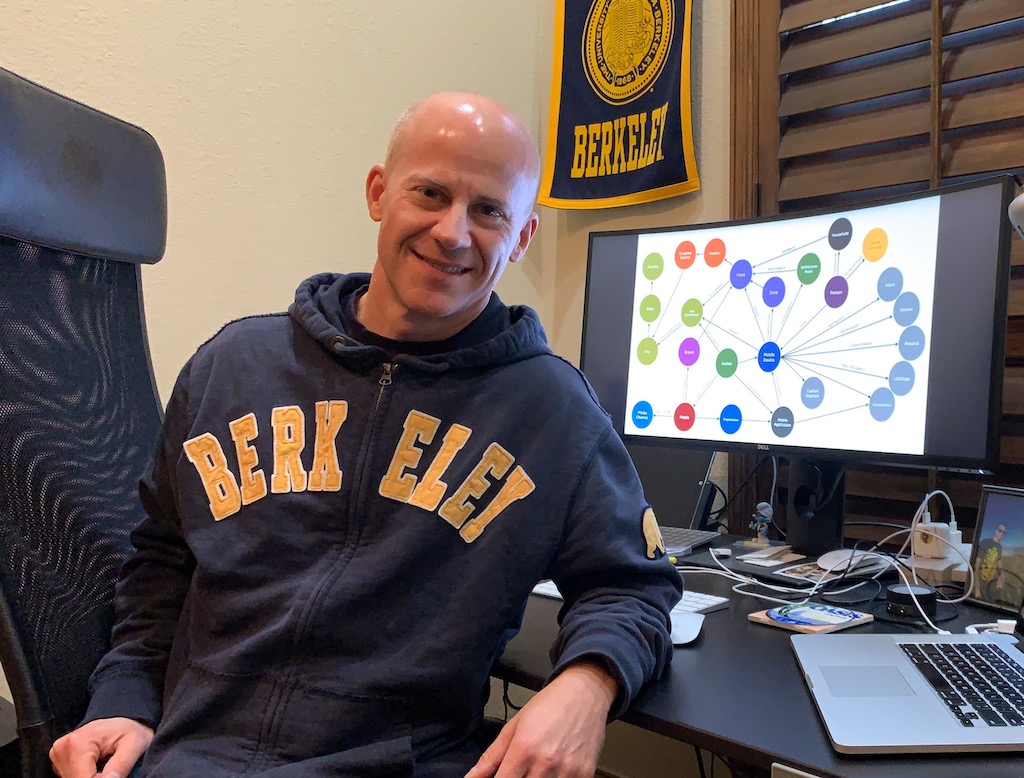 Hi, I'm James Gray.
I am a Chief Product Officer, coach, and technologist.
Over three decades, I have dedicated my career to envisioning, building, and operating software products and solutions at leading companies including Microsoft.
I love using technology to solve problems and open up new possibilities in life.
I ran IT inside of Microsoft for ten years so I know how important tech-enabled processes are for running and growing a business.
As a Chief Product Officer, I have deep experiencing designing product categories, building products, and growing revenue to become a market leader.
I adopted the side hustle lifestyle ten years ago as a way to earn additional income for my family.
My mission is to help you learn the essential technology to supercharge your online business and make the choices on what is best for your business. 
You can learn more about me on LinkedIn and jamesgray.io/about.
What Are the Benefits to You?
Here are the outcomes you can expect from working together:
SAVE TIME
My goal is to get up and running with the right technology for your online business or unblocked as quickly as possible. My experience in various technologies that are required for online businesses will reduce your time in selecting and evaluating technology.
SAVE MONEY
As an entrepreneur, I look for technology that is free or low cost to keep monthly expenses low. I also select tech that is easy to use so solopreneurs with limited technical expertise can be successful in growing their business using technology.
REDUCE STRESS
The wide variety of technology, expertise required, and need to drive income quickly can be stressful. My goal is to help you select the right technology, coach you on how to use it, and implement technology where you need help. You had the most value when you can focus on your customers.
ACCELERATE YOUR TECH EXPERTISE
My goal is to reduce your learning curve and help you become self-sufficient in the quickest time possible. You only need a certain level of expertise in the essential tech required for your online business.
EASY COLLABORATION
Our collaboration will be easy, effective, and timely as we engage using a private, secure collaboration platform with live video conferencing, messaging, and file sharing.
All you need is a smartphone, tablet, or computer.  
You will have my personal phone number when you need a quick answer.
PRIVATE ONLINE COMMUNITY
You will have access to my private coaching community to share challenges, success, and help others using technology.
Thanks for submitting your information! Please continue with the checkout process.
Frequently Asked Questions
How do I know if your coaching is a good fit for my business?
To ensure there is a good fit between your needs and my expertise, I will use the information you provide in the form above that describes what you are hoping to achieve. If after reviewing your form or during our kickoff there is not a solid fit to deliver value, then I will cancel your purchase with a 100% refund.
What are the plans and pricing?
I offer subscription plans to meet your needs. All plans have full access to coaching services and private LinkedIn Group until the end of your subscription period.
The Standard plan is a subscription ($300/month) and our interaction is completely asynchronous via a variety of channels including video, messaging, text, and documents.
The Premier plan is a subscription ($500/month) and includes the features of the Standard plan plus 2 hours of live interaction each month.
You can cancel your plan at any time.
I also offer live coaching sessions for $200 per hour that can be scheduled at any time.
Technology implementation is priced per hour at 1, 5, and 10-hour packages. For customers with a coaching subscription plan, this is at a 25% discount.
What is included in all membership plans?
Personalized coaching: unique recommendations and expertise for your online business.
Weekly accountability check-in to help you stay on track to growing your business.
Unlimited access to your coach: You can send a voice or written message, video message to your coach when you need help. You will have a direct mobile phone number and get the support you need to guide your progress.
A member of my LinkedIn network (ranked in the top 95% of profiles).
Access to a private LinkedIn Group that you can share wins, challenges, and gain perspective of others who are growing their side hustle.
How does the coaching work?
After your subscription is purchased and activated, the following describes the logistics of how the coaching works.
I will send you an invite to join my LinkedIn network.
You will then receive an invitation to join the private LinkedIn Group I moderate.
To initiate our engagement, you will share details about your goals and challenges in written or short-video form. This will form the basis of my analysis to provide personalized recommendations.
You will share a short video or document on the progress you made on the actions in your plan, share challenges or obstacles that you need help with.
Each weekend, you will receive a short video from me with coaching recommendations and answers to your questions.
For the Standard plan, if there comes a need to meet directly one-on-one, you can purchase a one-time live coaching experience or upgrade to the Premier Plan.
For the Premium plan, members have up to 2 hours of live coaching that can be scheduled by them.
What product and technology areas do you have expertise in?
I have a broad base of hands-on experience with technology required to power online side hustle businesses including e-commerce stores, online course platforms, websites, email marketing, analytics, personal productivity, domains, WordPress, podcasting, and search. My focus is technology that can optimize your sales funnel to generate income, grow your audience, and credibility. As a Chief Product Officer, I have deep expertise in product vision and execution across all aspects of becoming a product-led business.
How do I schedule time with you?
Upon purchasing coaching, you'll receive further instructions on how to book a time for your kickoff session.
How can I learn more about your credentials and work experience?
See my LinkedIn profile and https://www.jamesgray.io/about to learn more about my expertise and if I am a good fit for your needs.
I still have questions. How do I contact you?
No, worries - I love hearing from people. Send me an email at [email protected].